---
A Chicken for all Seasons
(Created in OldeFashioned Hand-Crafted HTML)

---
Hi, I'm Chicken M., from Toronto, Canada (you might say I'm a Canuck cluck!). Welcome to my home on the web.
My Story
I came to live with the M. family in the spring of 2001. Mrs. M. came home one evening and found me permanently fixed to her porch. Without her knowledge or permission, her parents had plastered me there, as some kind of feng shui thing. Frankly, I still don't know what I'm doing here - if you know something about feng shui and can explain what a rooster at the door is supposed to mean, please let me know at chicken(at)canoemail(dot)com.


About Me
I'm a single guy who likes pina coladas and gettin' caught in the rain. According to my horoscope, I'm a hard worker and a decision-maker, shrewd, yet willing to speak my mind. I'm handsome, and also a flashy dresser, as you can see from the pictures below. Roosters are extravagant and adventurous; our ideal occupation is "world traveller". I guess I'm currently in porch-potato mode, but if I can ever get away, it's my goal to see the world.


Pictures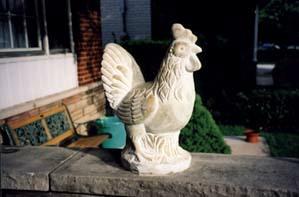 This is me when I first moved in. It was warm, so I'm dressed only in my simple yet stylish feathers.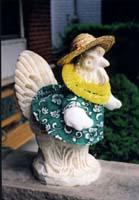 This is me on summer vacation.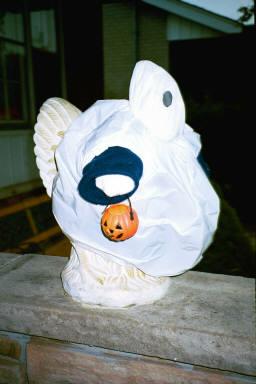 My Halloween costume. You can see the sleeves of my smart winter pea-coat peeking out.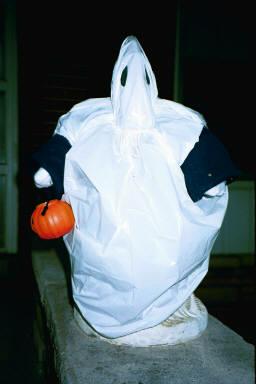 Trick or treat!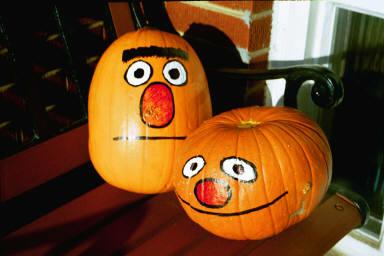 I had guests that week.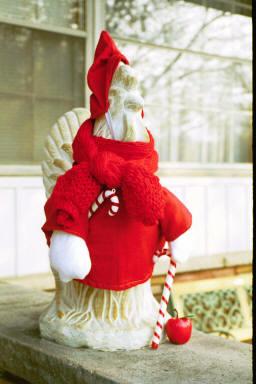 Satan's little helper.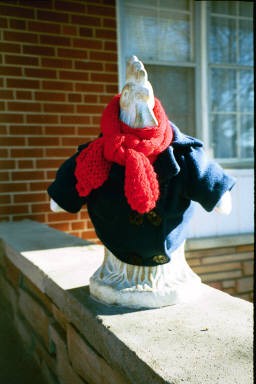 Looking smart in my winter pea coat.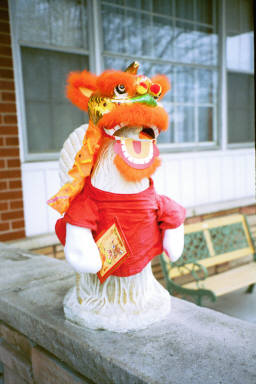 Happy Chinese New Year! I *love* lai see!



Flowers and chocolates for my sweetheart, Hen.




Visit my friend, Hen.

---
Write to me at: chicken(at)canoemail(dot)com.
This site last updated February 2002. Advertisements appearing on this site including the links below are NOT ENDORSED by me.
---